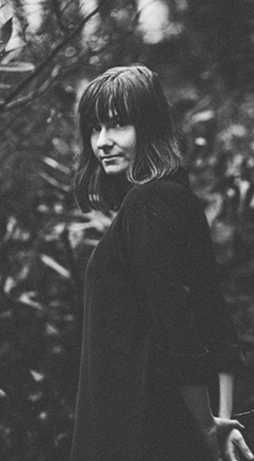 Angefangen hat alles am Klavier – klassisch ausgebildet im Kindesalter. Dann kam der Gesang dazu, die Gitarre, Orgel und das Songwriting.
Doch dabei ist es nicht geblieben.
Linda Rums Musik ist lebendig und facettenreich. Stimmig, aber nicht eintönig. Die Dynamik ihrer Arbeit wird schon spürbar, wenn sie die Bühne betritt. In ihrem Kollektiv aus MitmusikerInnen bleibt die Stimme das zentrale Element. Die Mischung aus modernem Folk, Pop und Post Rock präsentiert sich mal ausufernd sphärisch, mal treibend und Beat fokussiert, dann wieder ganz sanft und authentisch gefühlvoll.
Linda Rum hat sich auf den Weg gemacht.

It all started with the piano – classically trained as a child. Then came the vocals, guitar, organ and songwriting.
But it didn't stop there.
Linda Rum's music is lively and multifaceted. Consistent but not monotonous. The dynamic of her work can be felt as soon as she enters the stage. In her collective of fellow musicians, the voice remains the central element. The mixture of modern folk, pop and post rock presents itself sometimes overflowingly spherical, sometimes driving and beat focused, then again very gentle and authentically emotional.
---
REFERENZEN
Alin Coen, Mister Me, Nina Müller, Tim Neuhaus, Oehl, Hannes Wittmer, The Late Call, Ken Stringfellow, Johann Seifert, Ida Wenøe, Efterklang, The Notwist, Black Sea Dahu, Jonas David, Moderna Records